About Roche Build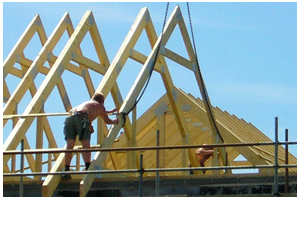 Adam Roche started his building career as a site agent for a Regional Building company some 20 years ago. He quickly progressed to successfully run a family owned building company for 14 years before establishing Roche Build Ltd in 2003.

Early projects included demolishing a chalet bungalow then building two large executive homes totaling 5000 sq/ft to the companies' own plan and design.

The benchmark for good quality and high standards was set straight away and Roche Build Ltd now consists of a small core of employees, supported by an extended group of tried and trusted sub-contractors.

Our policy is to only take on a few projects at a time allowing us to devote time and attention to each client. This ensures that everyone gets the same high standards build quality, finish and service.

We never rush in and make false promises, preferring to plan projects thoroughly and provide our clients with realistic time scales to avoid any form of disappointment or delays.